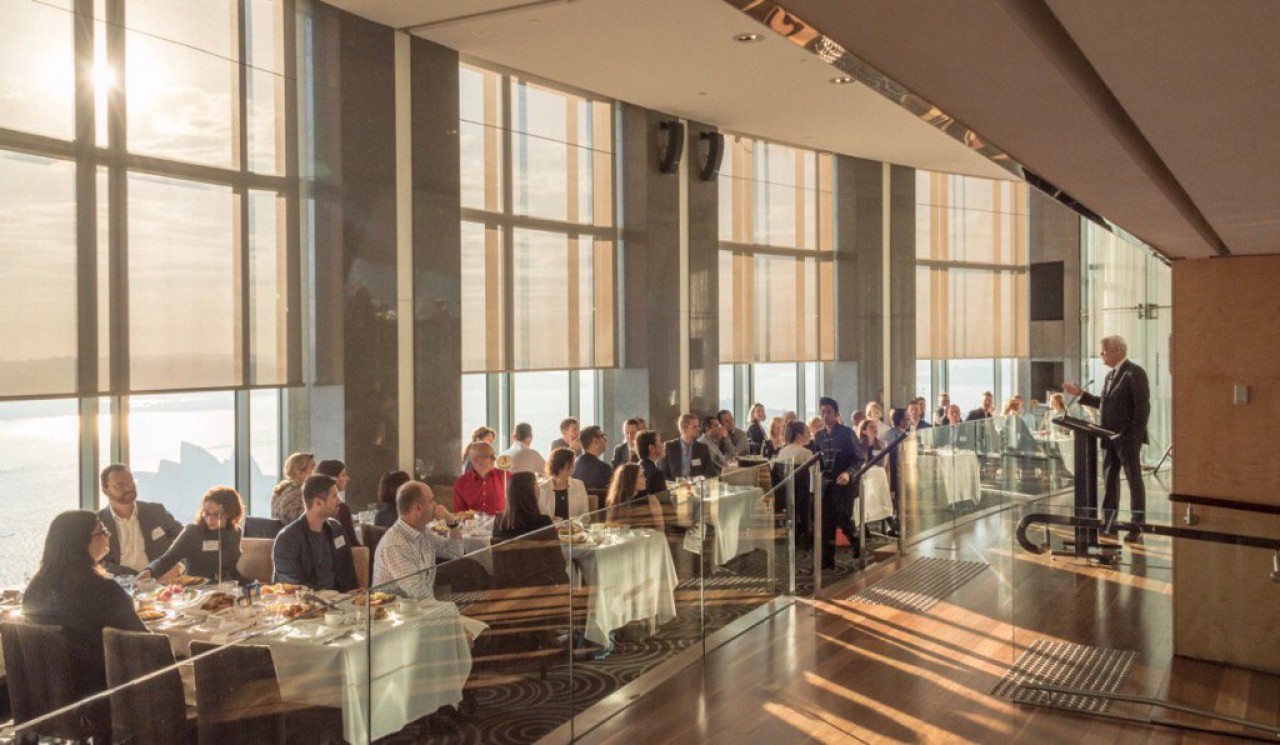 Back To The Future: Jack Leslie's Asia Pacific Experience
Throughout May, Weber Shandwick's Chairman Jack Leslie visited and spoke with clients, colleagues and young professionals in Australia, Japan and China. Reflecting on his journey, he speaks to Matt O'Neill about his latest experience of the Asia Pacific.      
Jack Leslie is reflecting upon his recent tour of some of Weber Shandwick's Asia Pacific offices; his first in several years. Over the course of the conversation, Weber Shandwick's global chair will liken himself to the uncle who can't help but exclaim 'My, how you've grown' to a child because he hasn't been around to see the growth unfold firsthand.
"Every time I come to Asia, I am just amazed at how dynamic the region is," he smiles. "The change it's going through; the vibrancy of its economies and its people. The enormity of that change is remarkable. The dramatic change in the skylines of places like Shanghai and Beijing or Singapore, for example, is incredible. I don't see that amount of change anywhere else."
Leslie's awe, however, carries a little more weight. To describe his accomplishments as 'legendary' feels lazy – but it's also an apt descriptor. Beginning as an aide to Senator Edward 'Ted' Kennedy (and later serving as his political director), Leslie's work to date has encompassed landmark endeavours in communications, philanthropy and politics across the globe.
By way of example; in 2016, he was awarded Colombia's Order of San Carlos – Colombia's highest honour for a non-citizen – by Colombian president Juan Manuel Santos for thirty years of helping foster peace and prosperity in the region. Bear in mind, Juan Manuel Santos was himself awarded the Nobel Peace Prize in that same year. This is the scope of Jack Leslie's experience.
"One of the questions I was asked while I was in Australia was 'What do you think the most important attribute is for success in our business?' and I said 'Curiosity'," Leslie says, when asked about his accomplishments. "I think that, more than anything else, to do well in our business – and, frankly, most businesses – you have to be curious."
"If you're truly interested and curious about how the world is working, then your work isn't a chore – it's actually fun! I enjoy the diversity of my work. I probably would not be a happy camper if I was on an assembly line and working on the same thing again and again. There are a lot of jobs where you know exactly what's going to happen every day. Our business is not like that at all."
In that context, Leslie's amazement and enthusiasm for the growth of the Asia Pacific region is a remarkable endorsement of the electricity of the territory. And, in describing his journeys in the region, you can hear the sense of fun, excitement and curiosity that's helped propel his entire career flicker around his words. The Asia Pacific communications landscape excites him.
"Every time I attend an event like the Government Affairs Forum I attended in China on this trip, I feel like I learn something new," he says. "In China, along with the rest of the change you can see throughout the Asia Pacific, the government is changing; its attitudes, its policies. Its views towards our business and, more broadly, its views towards the entire world."
"When I was there, I was telling the story that, when I first went to the country, it was during the days that there were more bicycles than cars on the roads. And, the Chinese government expressed some level of concern about having a communications company likes ours enter the market. It's remarkable how much it's opened up to companies like ours and to the general global economy."
In a way, Leslie has come to see the Asia Pacific as an almost futuristic landscape – the rate of growth, urbanisation and expansion in regional markets like China, Vietnam or Singapore hinting at insights as to how other markets around the world may develop in years to come. Having had a snapshot of a smartphone future on a much earlier visit, it's a view he's come to over time.
"For some time, I've talked about how the west can learn from the much more rapid adoption rates of Asian countries when it comes to new technologies," Leslie says. "I like to tell the story of how, years ago, I was on a bus in Hong Kong and everyone on board seemed to have a cellphone to their ear. I thought 'God, how weird, just being on a phone all the time!'"
He laughs.
"And, of course, it wasn't until about five or ten years later that everyone in the supposedly most advanced markets in the world were doing exactly the same thing!"
Jack Leslie is Chairman of Weber Shandwick, one of the world's leading global communications and engagement firms. A strategic communications executive, political consultant and international development activist, Jack brings a long track record of helping clients integrate global political, economic, cultural and communication trends to create innovative, forward-looking strategy and plans.
---