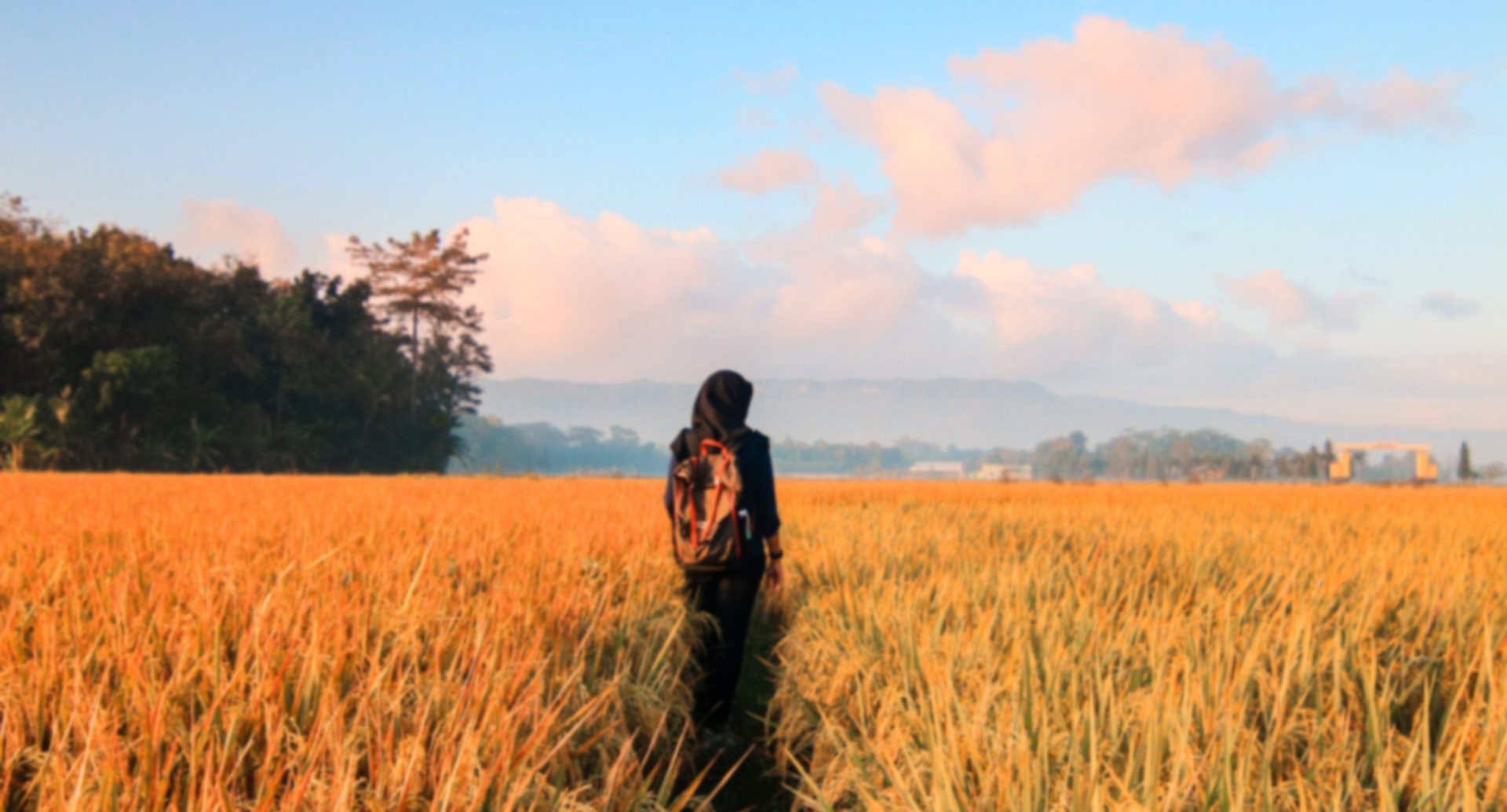 Engaging Muslim Millennials In Asia Pacific
Muslim Millennials will soon represent one of the most active consumer populations in the world. Singapore's SVP, Digital Client Experience Uzz Taufek outlines best practices for connecting with the bourgeoning demographic.
In 2015, it was estimated that the global Muslim market was worth approximately $3.9 trillion US. By 2021, that figure is expected to climb to $6.5 trillion. Crucially, this growth will be driven largely by Muslim Millennials – a demographic that has yet to be fully engaged by many global brands. But, with 62% of the global Muslim population based in Southeast Asia, opportunities abound.
Travel, in particular, represents a key area for growth. By 2020, it's expected that there will be over 150 million Muslim travellers worldwide – with the three most popular destinations for young Muslims being Malaysia, Indonesia and Japan. However, even brands not operating in the travel sector can benefit from engaging with the growing demographic.
In addition to travel, Muslim millennials are expected to have a substantial impact on the growth of pharmaceuticals, finance, cosmetics, fashion, and media. To this end, brands from all sectors stand to gain by developing communication strategies to engage young Islamic populations. Most brands can benefit simply by expanding current practices around some of the demographic's key concerns.
For example;
1. Halal-Friendly Products & Services
In 2014, the United Kingdom became the first non-Islamic country to issue bonds complying with Islamic religious law, even creating a special Islamic index for the London Stock Exchange.
For those not of the Islamic faith, Halal is a term predominantly associated with food and drink. It's used to describe consumables defined as 'permissible' in the Quran (Halal being the Arabic word for permissible). The criteria for such items includes their source, the cause of an animal's death (in regards to eating meat), and how it was processed. Some items, like pork or alcohol, are not permitted at all.
This has led to many businesses and brands offering halal-friendly products and services around food and beverages. Before travel, Muslim millennials often check for halal-friendly providers in their desired destination. However, halal encompasses many products – including make-up, pharmaceuticals and more. Islamic finance – i.e. financial providers committed to practices complying with Islamic religious law – is expected to grow to a $6 billion industry by 2021.
The principle of halal in tourism extends to much more than food and includes activities and cultural sensitivities. Halal-friendly tourism providers in the UK and Spain, for example, usually provide tours to destinations that are family-friendly, hotels that have qibla direction and prayer facilities, halal meals at popular tourist sites and professionally-qualified guides who are well-informed about the halal culture.
Many brands will already be delivering halal-friendly products and services. However, it's important that stance is articulated clearly and accessibly throughout their branding and communications.
2. Sympathetic Calendars & Timelines
In 2011, the Islamic holy month of Ramadan drove the production and sale of 7.5 billion tonnes of dates – the fruit most often used by Muslims to break their fast during the period in question.
The events, holidays and seasons of the Islamic calendar can have a direct and powerful impact on businesses outcomes in many sectors. Brands who can be mindful of these events and their impact on young Muslims will foster a stronger connection with their consumers. Ramadan is a key example. The needs and desires of Muslim millennials are very different during this period. Through respectful communication strategies in this period, brands can build new relationships.
The value of such strategies extends beyond consumer brands. With diversity of ever-increasing value to millennials of all backgrounds, workplaces willing to accommodate the needs of Muslim employees around events like Ramadan – for example, ending the workday on time to allow Muslim workers to break their fast or offering flexibility around prayer days – stand to attract more passionate, committed and talented employees than their competitors.
3. Representation & Visibility
With diverse casts and creatives currently driving some of the highest grossing movies of both 2017 and 2018, inclusive representation and visibility has never been more valuable for brands. By ensuring communications imagery and collateral feature Muslim millennials, brands can quickly and easily convey their connection with the developing audience.
The success of Weber Shandwick Malaysia's recent work with Prasarana, for example, was in part driven by the inclusion of young rail engineer Nur Syuhada. Known in Kuala Lumpur as a hijabista (hijab fashionista), Nur Syuhada's inclusion helped Prasarana's Wanita Pun Boleh campaign engage millions across Malaysia and Indonesia.
As in all new audience strategies, it's important to ensure all communications around Muslim millennials remain transparent, respectful and genuine. But, for brands willing to sincerely address and build a relationship with Muslim millennials, there exists an undeniable potential for new business growth in coming years.  
To explore how we can work with your organisation to engage new audiences, get in touch.
For more insights into trends impacting Asia Pacific, subscribe to our monthly bulletin.

---