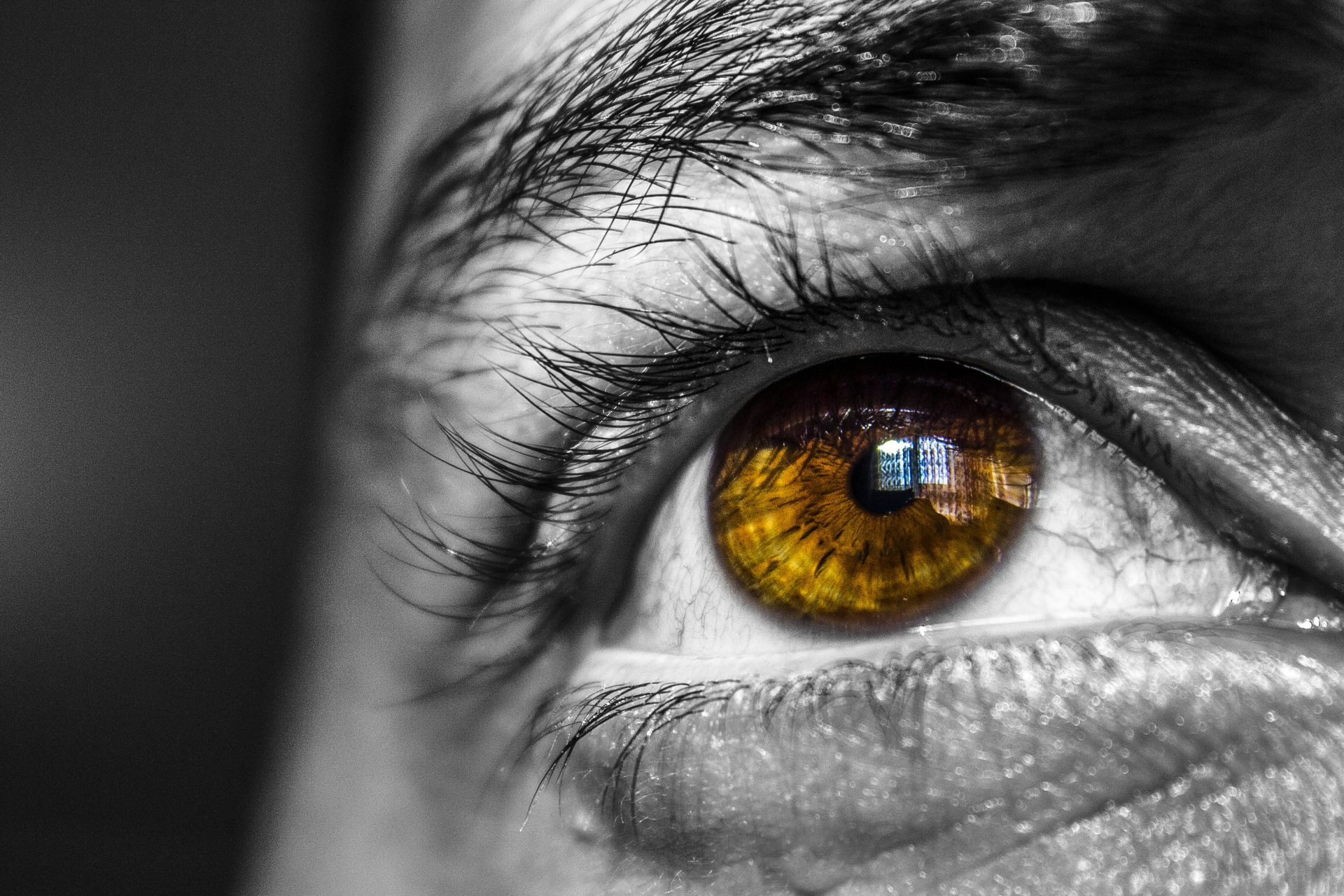 2018 Trends: What The Research Says (Part 2)
Previously, we investigated the global trends driving 2018 and beyond. In our concluding chapter, we explore how brands can best leverage these trends – with insights from Weber Shandwick's Chief Reputation Strategist Leslie Gaines-Ross, Asia Pacific Chair of Strategy Ian Rumsby and United Kingdom Chair of Corporate, Financial and Public Affairs Jon McLeod.
Whether discussing consumer behaviours, employee engagement, investor priorities or global trade policy, our research indicates that values, purpose and social impact will be central concerns as we approach the end of the decade. Whatever the sector, stakeholders are expecting purpose beyond profit.
But, how to address these concerns?
After all, a longing for genuine values could just as easily interpreted as a longing for authentic and genuine engagement. How to genuinely foster connectivity and community within a workplace, audience or industry? In the second half of our overview, we examine the best practices for developing a values-conscious strategy.
Throughout 2017, Weber Shandwick assessed and documented community engagement from a variety of diverse perspectives – including the social media practices of Fortune 50 CEOs, the crowdsourcing tactics of grassroots social movements, the hallmarks of inclusive economies and more.
Regardless of context or industry, each approach was united by three essential tactics.
(Listen to our experts with our interactive interview snippets.)
–
Accessible Platforms, Receptive Leadership
Released in March 2017, the fourth instalment of Weber Shandwick's Key Innovation Trends series (Conscious Crowdsourcing) documented the history of crowdsourcing dating back to the early 1900s. While the practice has existed for over a century, its popularity expanded considerably with the advent of technology and social media – which created new, accessible platforms for communities to connect, grow and engage.
These platforms have been essential in social movements like the 2008 presidential election of Barack Obama and 2010's Arab Spring protests. But, platforms are also an essential component for fostering community and connection in other environments. In order to engender a true sense of community and having an impact, consumers, employees or investors need to be able to have platforms to connect and collaborate.
However, to successfully leverage the benefits of community, it is crucial that organisations – and leadership, in particular – need to be engaged with those platforms. Beyond simply validating the communities that form across these platforms, a receptive outlook ensures that an organisation benefits from the widest range of perspectives on their brand and industry.
In our Socialising CEO IV: The Engagement Factor report, we found that 92% of American Fortune 50 CEOs  surveyed were visible on social media. Our Inclusive Global Economies research even found global brands committing to being more receptive by expanding their organisational definition of 'stakeholders' from just investors to investors, consumers,  employees and the media.
–


Focused Ideas, Clear Purpose
Our Conscious Crowdsourcing and Inclusive Global Economies reports both feature step-by-step guides for adopting best practice in leveraging their respective trends. In both instances, recognising and prioritising a central guiding principle is deemed essential. When discussing Inclusive Global Economies, this was referred to as an organisation's 'North Star' – a guiding light.
These singular principles extend beyond slogans or mission statements. They're informed by everything an organisation does in their industry and in their society. While seemingly a simple concept, it's important to remember that our Employer Brand Credibility survey found only 19% of employees worldwide felt their employer consistently delivered on their claims as a company.
In other words; most organisations around the world have not yet managed to successfully align their messaging and business practices. The benefits of identifying these guiding ideals, therefore, are manifold. In terms of community building, identifying these ideals helps build credibility and integrity by ensuring all of an organisation's actions are aligned – while also making the community more accessible and inclusive by showcasing a clear and relatable purpose for the organisation.
And, as we covered in our previous instalment, employees at fully aligned organisations have been found to be significantly more likely to stay with their current company, recommend their workplace to others, independently advocate for their brand in social circles and deliver work beyond the requirements of their position.
–

Diverse Outreach, Consistent Communication
Reflecting upon the results of Weber Shandwick's 2017 Civility In America poll in July, Ian Rumsby concluded that, to successfully navigate periods of global disorientation, "Brands need to adopt a new and enhanced form of adjacent curiosity. Knowing what the competition is up to is no longer good enough." Viewed in concert with other research, it's immediately apparent that this diversity of engagement will be an increasingly essential component of corporate success in 2018.
To successfully build and leverage an engaged community as a brand, it's expected that organisations will consistently extend their interest and engagement beyond their immediate business interests. For example, our report CEO Activism In 2017: High Noon In The C-Suite found that 47% of millennials believe CEOs have a responsibility to speak out on social and political issues of importance to society – and will adapt their purchasing and employment preferences accordingly.
It's important to note that this figure stands in stark contrast to the views of older generations – only 28% of whom felt similarly about CEO responsibilities. This implies that, as time progresses, more and more consumers will expect CEOs to participate in activism and advocacy; especially given the similar trends in consumer behaviour revealed by our previously discussed The Company Behind The Brand II: In Goodness We Trust study.
"It's complex. There are issues where not speaking out can actually become a problem for a brand. Many CEOs were obligated to comment on 2017's Charlottesville Rally, for example. It was crucial for a brand to have a clear point of view on that event. However, with more marginal issues, there can still be a concern of over-reach by the c-suite if they portray themselves as masters of the universe all over again. Investors will want business leaders to concentrate on the knitting, as we say in the UK." – Jon McLeod
The complexity of leveraging an enduring community, of course, is in fostering and sustaining a sense of authenticity. By engaging in outreach on a regular basis, organisations and brands that demonstrate their values extend their reputation beyond their immediate financial realities – and thereby showcase integrity and transparency in their practices. That said, to do so with greatest success, it's important to remember that these strategies are designed to work in concert.
"It's a very difficult situation for CEOs. They're expected to be genuine, visible and accessible in their social media presence. However, they're also handling issues of great complexity and sensitivity on a daily basis. In essence, a social CEO has to tread a fine line between being too bland and being too risky. This is why CEOs are often advised to focus on sharing practical, insightful content about their sector, rather than opinions on the minutiae of the day-to-day." – Jon McLeod
For example; engaging in diverse outreach or activism without a clearly aligned purpose as a brand can lead to a brand's communications seeming inconsistent or insincere. Similarly, championing a guiding ideal without engaging in accessible and receptive practices can lead to a brand seeming out-of-touch. To successfully leverage community with care and authenticity is a task of great complexity – again only 19% of the world's employees believe their employers have succeeded at it.
But, with community proving to be the prevailing trend for consumers, employees, industries and marketplaces, it's a task well worth undertaking.
–

–
To explore how these findings can best benefit your organisation, contact Dominique Winther.
For more information on the research referenced, contact MJ O'Neill.
For a more detailed look at the origins of these trends, see Part 1.
---