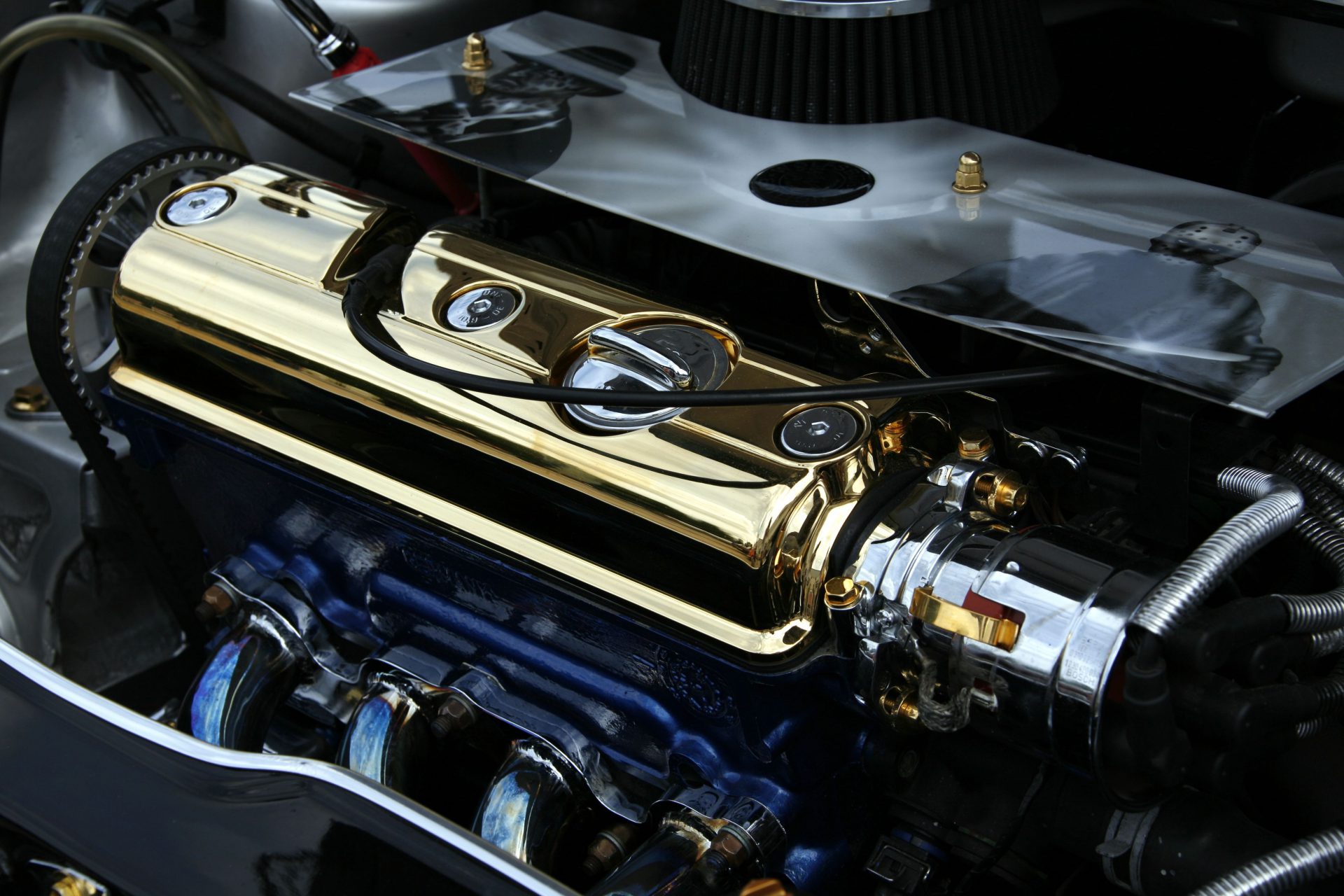 Behind The Decks: The Automotive Sound
Music is a vital component of Weber Shandwick Asia Pacific. With Behind The Decks, our people share some of their favourite workplace mixes. In our debut instalment for 2018, Kristopher Spencer of Weber Shandwick Thailand gets the motor running with an automotive adventure.
At Weber Shandwick, we take especial pride in the passion of our people. Regardless of practice or specialty, our people engage in their field with delight and excitement.
Kristopher Spencer, Vice President of Integrated Media Strategy and PR Content Development for Weber Shandwick Thailand, is a case-in-point. Originally from the Motor City of Detroit, Kristopher's work with automotive companies is driven by a genuine love and excitement for the industry – so much so, he readily describe himself as having motor oil in his veins.
In this instalment of Behind The Decks, we see the passion behind the professional – and take a look under the hood at what keeps Kristopher Spencer's engine growling.
Kristopher Spencer – Get Your Motor Running
"Needless to say, the automotive industry has a significant impact on society – ranging from economic to environmental. As PR professionals, we help automakers "move metal", motivating consumers to visit a dealer showroom, take a test drive and potentially make one of the biggest purchases of their life. With nearly 80 million cars sold in the world last year, this trillion-dollar industry helps drive global economic growth while providing consumers with increased mobility.
More than most consumer goods, cars also inspire a lot of passion. They are empowering and have long been symbols for personal freedom. In the driver's seat, with an open road ahead, it seems you can go anywhere and really take control of your destiny. Maybe that's why cars have inspired so many great songs. As many singers would have you believe, in a car you can be yourself, leave your troubles behind, and even find true love. Just as often, songs about driving convey the visceral thrill of mashing the throttle, shifting gears, hearing the roar of the engine and squeal of the tires, and feeling the exhilaration of forward thrust. No matter what a "car song" is really trying to say, you can be assured it will inspire listeners to "take the wheel" and pursue their own dreams of personal freedom.
Among the countless choices, here are a dozen great songs – from full-throttle garage rock and motoric new wave to pumping funk and slick dance pop – about cars, driving, and the endless possibilities of the open road. One could assemble a car-themed playlist in almost any genre of pop music – from Rock to Rap, Motown to Metal. For this playlist, I've tried to strike a balance between mainstream and eclectic. Some of these songs I've known since my youth – long before I even imagined working for the auto industry. Now, with a bit of motor oil pumping through my veins, these songs hold a special place in my heart."
Kristopher Spencer is Vice President, Integrated Media Strategy and PR Content Development for Weber Shandwick Thailand.
If you'd like to connect with our Automotive Practice, reach out here.
Previously on Behind The Decks…
Behind The Decks: Improvisation & Brand Storytelling
Behind The Decks: The Musicality of Mentorship
Behind The Decks: The Client Connection
Behind The Decks: Building Team Culture
Behind The Decks: Digital Strategy & Polyphony
Behind The Decks: Integrated Communications & Live Music
Behind The Decks: The Passion Behind B2B
Behind The Decks: 'Tis The Season
Behind The Decks: Music & Healthcare
Behind The Decks: New & Improved
Behind The Decks: Spikes Asia
---