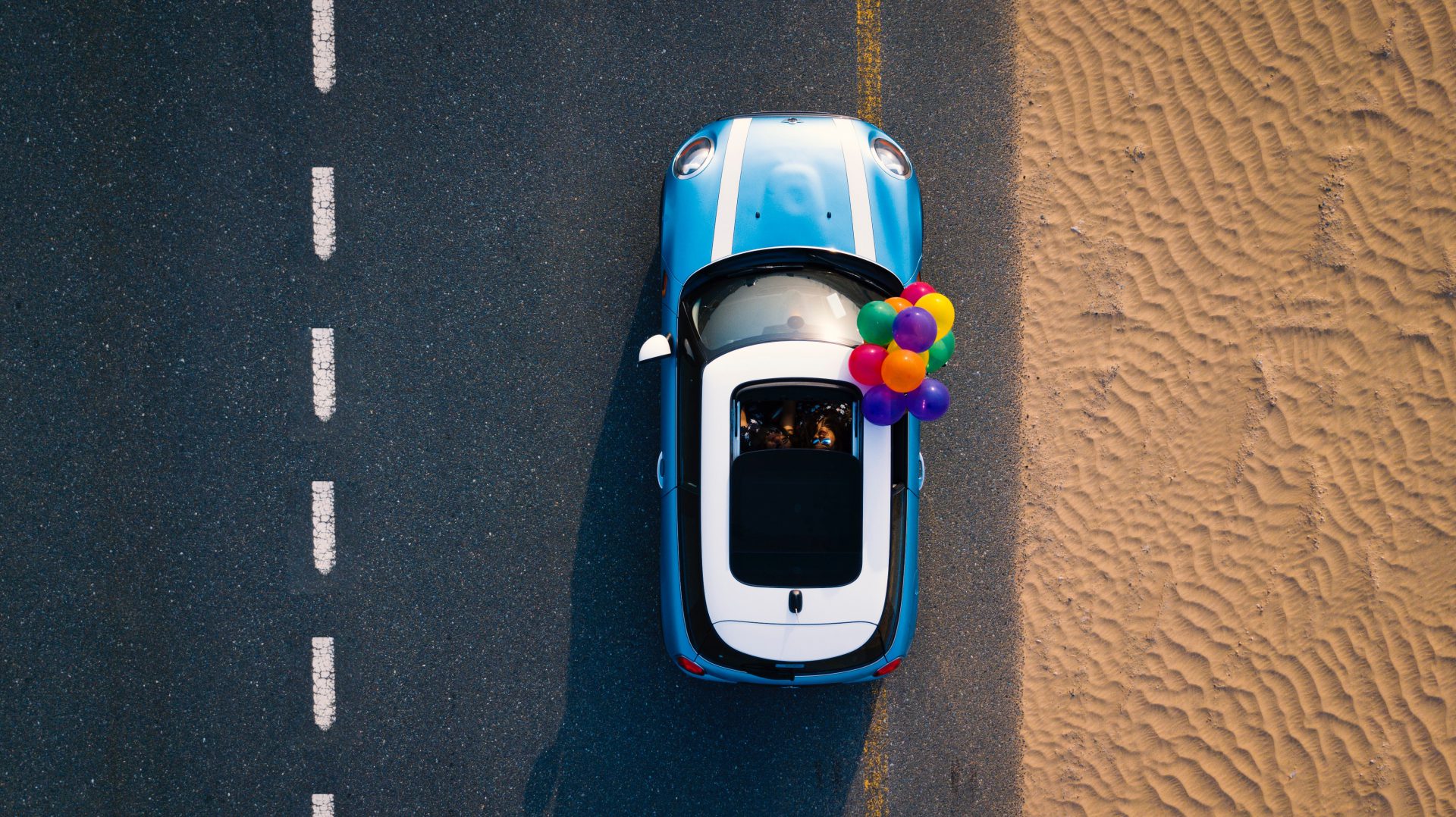 Driving Growth: APAC Automotive & New Opportunities in 2019
 In the second instalment of their three-part series exploring automotive communications in 2019, Weber Shandwick Thailand's Kristopher Spencer, Alejandro Grau and Freddy Choliere outline the key growth areas and opportunities in the region – from Vietnam to Indonesia to Thailand.
Vietnam currently plays host to a single homegrown automaker. The company in question formed in 2017. Before selecting their final product designs, the brand crowdsourced the design direction by presenting 20 sketches for public vote. The nationwide poll attracted 62,000 people. And, in 2018, their production vehicles debuted at the Paris Motor Show.
While aggressive automotive start-ups are nothing new, the combination of social media savvy and go-fast ambition clearly demonstrates the potential for Southeast Asia's (SEA) emerging markets to defy expectations and disrupt the automotive industry in Asia-Pacific (APAC), the world's most dynamic, diverse and unpredictable region.
Vietnam is currently the fastest growing retail market in SEA. As a market historically dominated by two-wheeled transportation, the market presents a significant opportunity for automakers – many of whom already operate in-market via joint ventures with local companies; selling cars, pickup trucks and SUVs to families that previously piled onto motorbikes.
Unsurprisingly, communist Vietnam is often compared to communist China, which has gone through a similar (albeit more seismic) transformation in recent years. But, China's connection to the automotive markets in Asia Pacific extends further than just one territory. Since China's Belt and Road Initiative (BRI) launched in 2013, SEA transport infrastructure has been one of its major priorities.
According to the Asian Development Bank, Southeast Asia will need to spend US$2.8 trillion on infrastructure through 2030 to sustain economic growth. Given the massive funding requirement, local governments have been quick to accept China's offers of investment in infrastructure and car factories, in part to accommodate rising consumer demand for passenger cars and commercial vehicles.
Indonesia was an early beneficiary of BRI with a host of infrastructure upgrades across the archipelago. China has funded the construction of toll roads in Sumatra, Java, North Sulawesi and Kalimantan, helping to alleviate chronic congestion in urban centers like Jakarta, and encourage first-time car ownership as the passenger vehicle segment is expected to grow annually by 6.8 percent through 2020.
And, like other SEA markets (including Vietnam), Indonesia's rapidly expanding middle class is earning more and adopting westernized lifestyles and consumer behaviors. With higher incomes and increased exposure to global automotive trends, customers throughout APAC are increasingly aspiring to own upmarket SUVs and crossovers as symbols of status and accomplishment.
Given both vehicle segments command higher ticket prices and leverage existing model platforms (e.g. pickup trucks having already powered the region's robust agricultural industry and construction boom), automakers are eager to fill this need. This trend mirrors what's happening in other automotive markets throughout Asia Pacific and worldwide – with automakers either ceasing production or changing production targets of smaller cars to focus on developing new SUV varieties.
However, even seemingly universal trends unfold differently in Asia Pacific. In contrast to other global markets, for example, APAC customers weigh aftersales customer experience extremely heavily as part of purchase consideration. Having weak ratings or poor reviews about aftersales experience circulating on social media networks can easily steer potential customers away from a specific brand in APAC.
For communicators, this often necessitates strategies incentivizing customers to join an automaker's specific 'community'. Typically, by offering generous additional benefits and privileges with purchases. However, the benefits and privileges are simply symbols. The crucial difference is communicating the sense of community – both offline and increasingly online.
For automakers in Asia, fostering a sense of community is key to brand success. While enthusiast communities in western markets are traditionally the province of niche and vintage cars, Asia plays host to vibrant communities for practically every model – even modest family sedans – with hundreds of loyal members participating in large-scale outings, sometimes underwritten by the brand itself.
In markets like Thailand, brands create membership programs that offer special privileges to these customers, such as exclusive movie screenings and restaurant discounts. By catering to these customers and their communities, a brand is able to leverage customer testimonials as part of an integrated media strategy to raise purchase consideration and build brand awareness.
This also leads to more engagement on social media, especially in Bangkok, which has the highest number of Facebook users among the world's cities, and in Jakarta, the Twitter capital of the world. The aforementioned Vietnam example of crowdsourcing vehicle designs brings the notion full circle – with the brand establishing their community before its vehicles even hit the road. Regardless of specific priorities and products, community remains key for automakers in Asia Pacific. Even the multi-market infrastructural investment driving much of Asia Pacific's automotive adolescence speaks to the regional vitality of the concept.
But, with so much competition and so much room to grow, APAC promises to become a hothouse of innovation for automotive brands; germinated by automakers and cross-pollinated by the region's young, tech-savvy consumers. In the final installment of our series, we'll look at how Asia Pacific is poised to embrace the automotive future of electrification, self-driving cars and ride sharing.
For monthly insights into the key trends impacting Asia Pacific communications, subscribe to Weber Shandwick's Trends In Two Minutes.
This article originally appeared in PublicAffairsAsia. Read Pt 1  & Pt 3. 
---