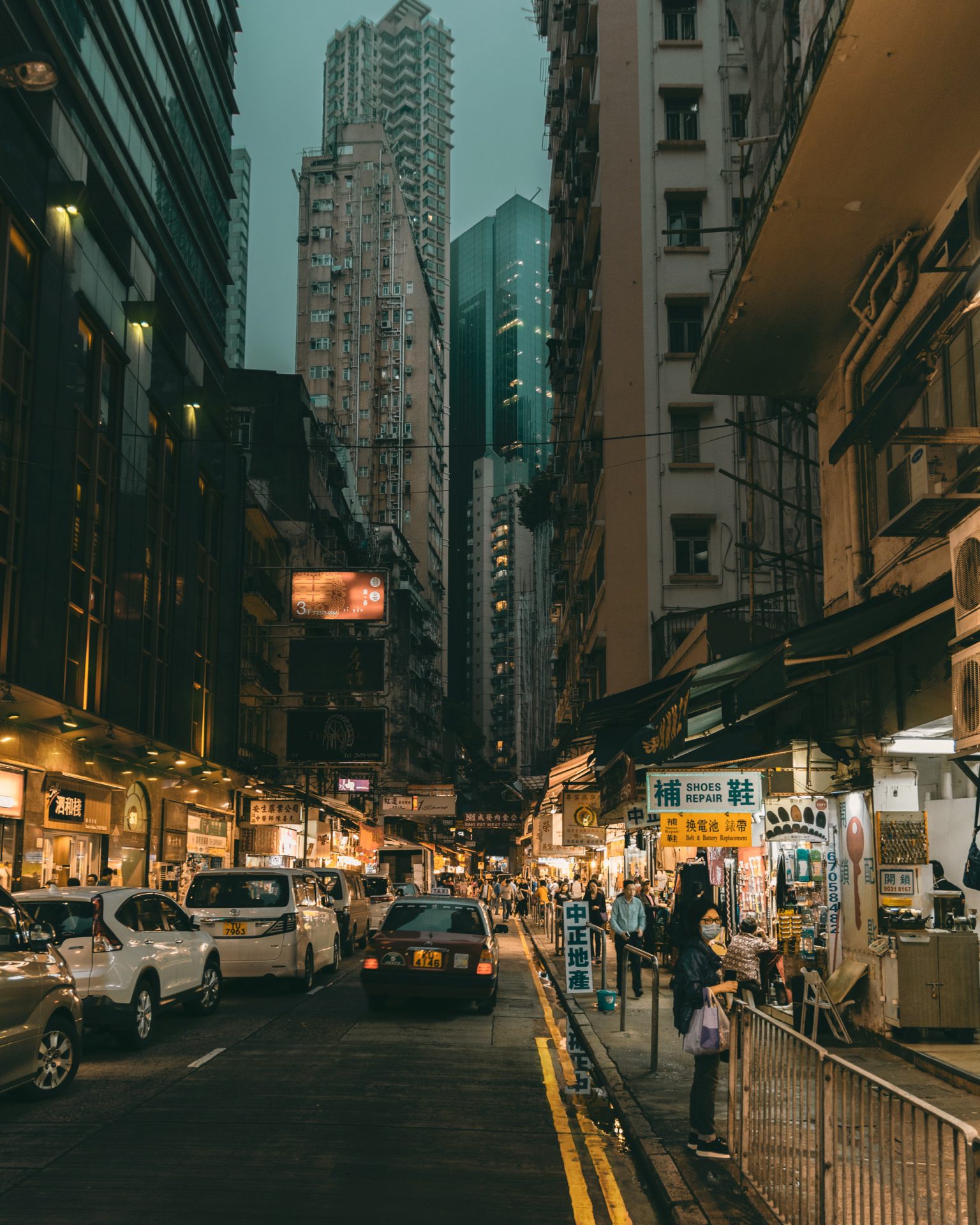 New Ideas, Timeless Values: Weber Shandwick China's Award-Winning Culture
As Weber Shandwick kicks off its year-long celebration of 25 years in China, the firm has just received Campaign Asia's Award for "Best Culture, Greater China". Chairman David Liu, outgoing President Darren Burns and incoming President Lydia Lee come together to reflect on how culture has underpinned both the firm's past successes – and how it will shape their future plans.
"To me, an award for culture means more to me than almost any other kind of award," Lydia Lee muses. "A lot of awards in our industry are about a specific performance. But, culture is a much more difficult and lasting accomplishment. For our culture to be acknowledged, it means we're truly doing the right thing by both our employees and our clients on an ongoing basis."
Over the past 18 years, the current leadership trio of Weber Shandwick China have been collectively responsible for a monumental rate of growth for the organisation. When Chairman David Liu joined the firm around 2000, Weber Shandwick China was effectively 1/20th of the size that it is today. In 2003, he saw the firm's business grow by 90% in a single year.
"We were quite a small operation when I joined," Liu says. "And, every year, we saw consistent growth. 30%, 40%. But, I never felt confident that it would continue. I didn't even know if it was possible. What do you even expect after a year of 90% growth? I used to ask Harris Diamond [previously global CEO of Weber Shandwick] – 'When do you stop worrying about the future?'."
"There was just an energy to it all," Darren Burns says. Currently in the last year of his tenure as President of the firm's China business, Burns originally joined the firm's Shanghai office from sister agency GolinHarris (now Golin) in 2006. "Sometimes, it felt like we were dealing with a new problem every hour. Then, we'd win two clients in a single day. It was just an absolute rollercoaster."
It's been a period of almost unceasing change for both the firm and the industry. From handling press releases and crises, Weber Shandwick China currently drives innovations at the cutting edge of professional communications – from the company's pioneering work with KOLs & influencers to world-leading campaigns leveraging data and analytics.
"Change and innovation is almost a basic requirement of working in today's industry," Lee says. A key leader in Weber Shandwick's China operations since joining the firm in 2005, Lee will take over from Burns as President, China in 2019. "Our industry and, really, the world at large is in such a state of transformation; communicators almost have an obligation to innovate and find new approaches."
But, in reflecting on the firm's journey over the past 25 years, Liu, Burns and Lee are all quick to attribute their success to Weber Shandwick China's unique culture. While much has changed during his time with the company, Liu maintains that the same values that draws both experienced and emerging professionals to Weber Shandwick China today have been present from the outset.
"Of course, things have changed in the past eighteen years. It's a very long time for any business. But, I think, the values have actually been very consistent in that time," Liu says. "We have always tried to create a workplace that's open, inclusive, diverse and respectful. We've always tried to lead by example. It's not just about talking about it but embodying it ourselves as leaders."
"In this industry, it's quite unusual for a person to stay with a company as long as we all have," Lee says, referencing her own thirteen-year tenure. "For me, it's very much those values that have kept me at Weber Shandwick. Often, if you work for the same company for a long time, people presume you've nothing left to learn. But, I'm still learning new things every day – because of our culture."
Currently celebrating their 25th anniversary of operating in China, the firm's leadership are heavily invested in building a sustainable culture for the future – collaborating across their entire workplace community to identify four key values to guide the firm's development over the next twenty-five years: Engagement, Respect, Inclusion, and Truth.
"Five years ago, we took a leap," Burns says. "We sat down as an organisation and we sketched out our future, as best we could. And, after a lot of hard work, we're more-or-less exactly where we wanted to be. It's been a remarkable transformation. Today, we've arrived at the end of that plan – and the start of an even more exciting new era."
"In many ways, the values we've identified have always been a part of our culture," Lee says. "It's that same openness, inclusivity, and respect that David saw when he joined the company. That I saw when I joined. But, as we look to our future, we wanted to make a new commitment to those values. Whatever changes come to our industry, those values will be there to help guide us."
In speaking with the firm's leadership, it's clear their vision of Weber Shandwick is one that transcends standard ideas of currency, profit and investment. Liu readily describes Weber Shandwick China as a family. Burns marvels at the growth of his colleagues like a proud relative. It's a workplace community that, in a way, transcends the physical confines of the workplace.
"That's a big part of Weber Shandwick China," Liu agrees. "Our culture goes beyond just the people who work here. It includes our clients. Our alumni meet up regularly. It includes interns, students, collaborators. Unlike many other businesses, we often have people rejoin our company, even years after they've moved on. They miss it. There's an energy you just can't easily find somewhere else."
"If there's one thing that's consistently amazed me over the past ten to fifteen years, it's been how rapidly we've all evolved at Weber Shandwick China," Burns says. "All across our community and throughout our offices. China's grown so much over the years and we all stepped up massively to transform our sector and match the velocity of that growth."
"Sometimes, I think we risk thinking of growth in just terms of monetary value," Lee reflects. "When I think of the future, I'm excited by the growth of our people. Their skills. Their confidence. Their careers. I think of where our people go when they move onto the next stage of their careers. We all have moments of just laughing at the amazing professionals who began as just interns in our office."
"It's not about just growing the business," she says. "It's about growing the community."
If you'd like to be a part of Weber Shandwick's award-winning workplace culture, see our current vacancies. 
---