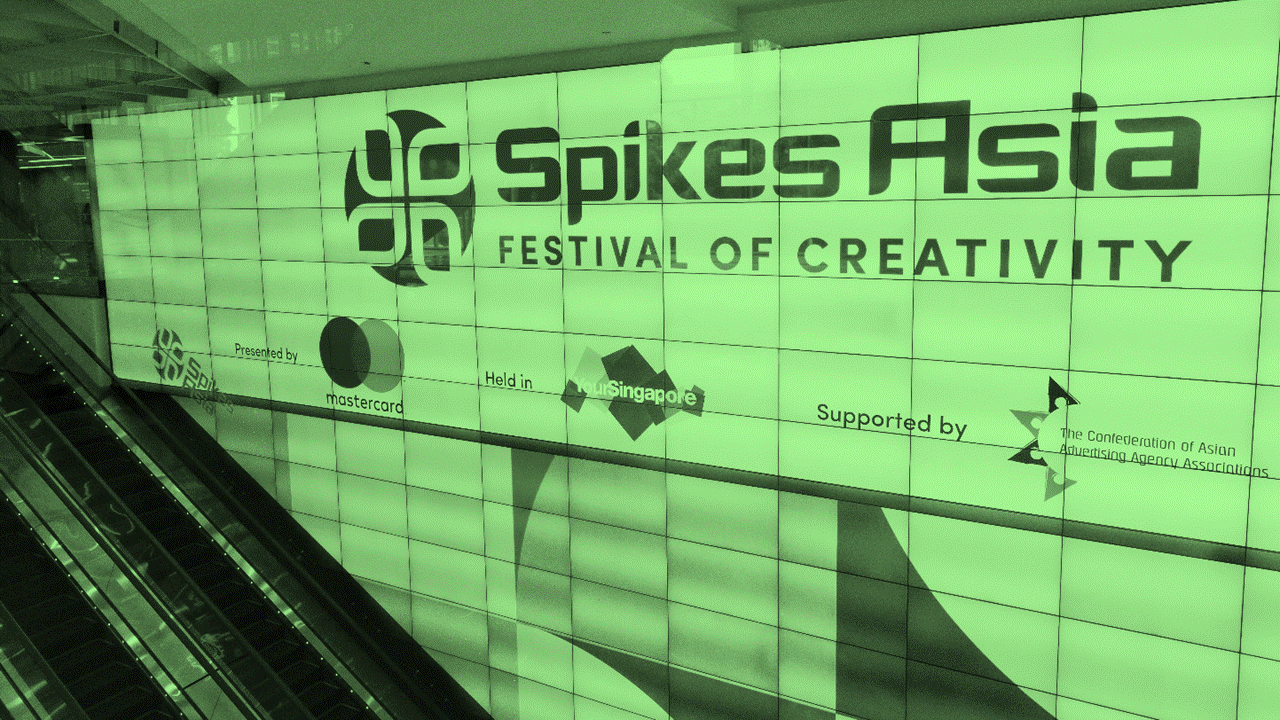 The Power of Spikes – Tim Sutton, Andrea Hayes & Lydia Lee on 'Asia's Cannes'
What makes the Spikes Asia Festival of Creativity such an essential event for the global communications community? Ahead of this year's event, Andrea Hayes, Spikes Festival Director, Tim Sutton, Weber Shandwick APACEMEA Chair and Lydia Lee, Weber Shandwick Chief Strategist, China and Head of Technology, Asia Pacific (and 2017 Spikes Asia speaker), reflect on the electricity of 'Spikes'.
There is an intensity to Spikes. Running for three days in the heart of Singapore, it encompasses four stages, two awards programmes and approximately 100 hours of insights into the various creative solutions being explored throughout Asia Pacific communications – culminating with the prestigious Spikes Asia Awards. Often described as Asia's equivalent to the Cannes Lions International Festival of Creativity, it's the kind of event that surprises even its director with its scope.
"In its current incarnation, Spikes is nine years old. In those nine years, we've grown from a day-and-a-half festival to a three-day festival," Festival Director Andrea Hayes says. "We've got four stages now. In the past, we've had three stages. That's allowed us to host the Tangrams Effectiveness Awards, to create facilitated meet-ups, to have sessions focusing on individual countries like China. There's so much going on, it's so varied."
From a distance, it can seem almost intimidating. After all, Spikes draws communications and creative professionals from around the world to confront and celebrate the most cutting-edge creative work of the Asia Pacific region. Whether considering attendees, presenters, judges or award nominees, it can seem like an intensely competitive arena for young professionals. But, that's not necessarily accurate.
"It can just be a great opportunity to network and connect with lots of like-minded people," Weber Shandwick APACEMEA Chair Tim Sutton reflects. "When you work in an agency, the irony is that many of the people you're competing with every day are also the people who will have the most empathy and understanding of your experiences. Because, really, they're facing the same issues as you. So, it can make things a lot less lonely, connecting with those people."
"There are certain things you can't replace with technology…"
"We see ourselves as a neutral platform," Hayes says. "A place where we can bring everybody together. Because, as Tim says, you don't often have the opportunity to meet and talk to people who do very similar things to you and actually share issues and have a conversation. We like to think of ourselves as a platform of discovery – discovery of new things you can take back and implement but also of new people."
In other words; it's actually a surprisingly communal experience. While Sutton and Hayes both stress the importance of the Spikes Asia Awards ("Because you have to prove it," Tim says. "It forces you to actually look at your campaigns and honestly examine your work."), Spikes offers more than an opportunity to compete. It also offers an opportunity to connect with a community. And, beyond that, to be re-energised by that community.
"There are certain things you just can't replace with technology," Weber Shandwick Chief Strategist, China and Head of Technology, Asia Pacific – and Spikes 2017 presenter – Lydia Lee says. "There's a word in Chinese 'Qi' – chee. There isn't really a direct English translation. Honestly, the best example might be George Lucas' 'The Force'. When you're in an environment like Spikes and there's so much energy, creativity, courage and curiosity, that force or 'qi' of passion… It can really be contagious."
"I mean, for communicators, if we're not feeling genuinely passionate about our profession, we're probably not going to be delivering our best work," she asserts. "I go to events like Spikes just to get recharged. Because, you do get burnt out. You get exhausted. But, after being there and having that qi around you, you come back inspired. You come back with a million new ideas. That feeling, I think, is almost like a natural high for somebody in communications. There's nothing like it."
"It's a journey of discovery…"
"For me, the best thing about Spikes is absolutely the work," Sutton says. "Every time you go to an event like Cannes or Spikes, you do a lot of listening. And, to me, that's the best thing about it. You listen to how other people address problems. You get great ideas. You get new insights. We always learn so much at an event like Spikes or Cannes. We know our own work well; the benefit comes from seeing other people's work."
"Our primary goal, as a festival of creativity, is to be the centre of inspiration for the people who work in communications in this region," Hayes says. "It's a place where the whole ecosystem of the communications industry can come together – and that cross-pollination is what creates the best opportunities for the future. I think people come away from Spikes with new ideas and new discoveries. It's a journey of discovery, I think."
2017's Spikes Asia Festival of Creativity takes place in Singapore from 27-29 September. Lydia Lee's Eastern Promise: How China Is Transforming Global Communications will be presented at 12pm on the Spotlight Stage as part of Spikes Asia's Market Focus sessions on Wednesday 27 September.
For all of our Spikes stories and insights, see our special Spikes Asia content hub.
For live Spikes Asia coverage over the duration of the festival, follow us on Twitter.
For more information about the Spikes Asia Festival of Creativity, see here.
---