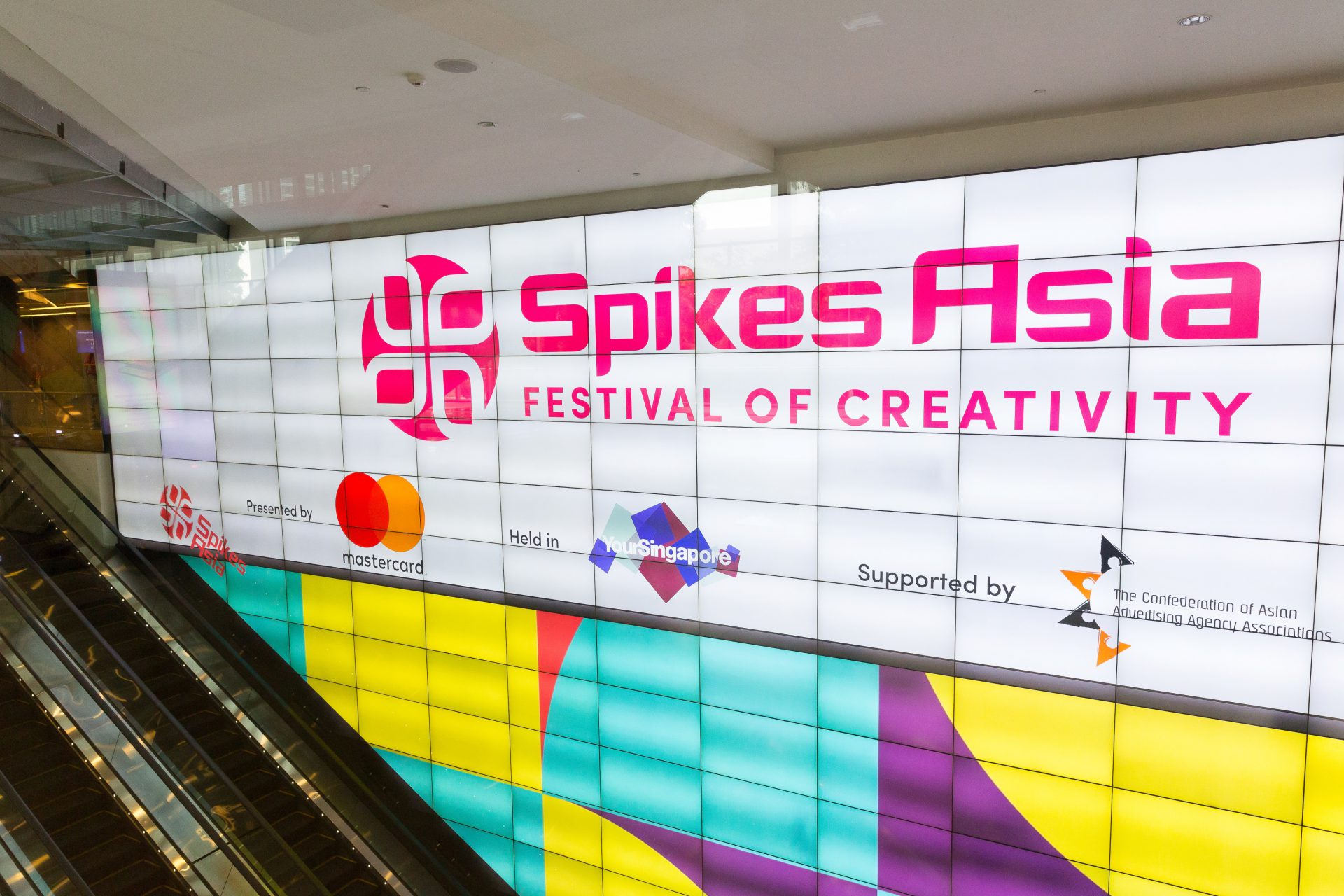 Spikes Asia: Kelly Lane's Program Preview
It's not very often that you get the chance to spend three days immersed in a non-stop program of sessions by some of the region's most creative minds. But this week, I'm lucky enough to be representing Weber Shandwick Australia at the Spikes Asia Festival of Creativity. There's certainly no shortage of thought provoking ideas and questions set to be posed this week. Here are some of the key themes and sessions I'll be looking out for over the course of the three day festival.
Creativity: why it's good for brands and good for society
An obvious starting point is to ask ourselves at Spikes is what Creativity means to our industry today, and why it's important. Terry Savage, Chairman of Cannes Lions, will be speaking about why creativity matters and "the influence creative work has on driving business, shaping cultures and delivering purpose". Matt Eastwood, Global Chief Creative Officer at J. Walter Thompson, will talk about how creativity is the key to doing good work that works.
Technology's influence on creativity
Some would argue that creativity goes hand in hand with technology. Certainly many of the most creative campaign executions have only been made possible by advances in technology. Miguel de Andrés-Clavera, Head of Creative Technology at Google APAC, will be sharing his insights into Artificial Intelligence (AI) and machine learning, and how we can use machine learning creatively. Scott McBride, Chief Digital Officer of IPG Media Brands will be leading a session titled AI-powered Solutions Set to Revolutionise Industries, and why these technologies are set to "unleash a new kind of customer experience that [brands] need to adapt to".
Data and insights: how to use them
One benefit of the increasing amount of data means that we can more easily uncover insights to fuel our creative campaigns, right? Perhaps not. Julia Izmalkowa, Humanologist, will talk about why "bullshit insights kill creativity" and provide 5 ways to uncover insights that will help with a Lion. Daniel Hughes, Head of Data Science at International DigitasLBi, is speaking on How Data Sometimes Ruins Creativity and How to Solve It while another session will look at Brainstorming with a Downpour of Data and how to leverage data earlier in the creative process.
Authentic storytelling with people at the core
Yet despite the focus on AI, machine learning and data, the human experience is still central to creating a meaningful connection with an audience. In her session on The Power of Story Hunting, Octagon's Regional Creative Director, Lizi Hamer, will talk about why the marketing earning the most attention is that which offers "human-first stories complete with imperfection". She will be sharing examples of current success stories, and offer a blueprint for brands looking to emanate this kind of storytelling.
Innovation and disruption in the marketing industry
Spike Asia not only gives you access to industry leading thinking and the latest trends, but also the opportunity to look to what's on the horizon and how that will impact both brands and agencies in the future. The APAC team at R/GA will be talking about Disruption by Design and how by "re-engineering the traditional agency model to deliver innovation, the disrupted can become the disruptors". TWBA's President of Asia, Tuomas Peltoniemi, will also be talking about Creativity and Strategy in an Era of Machines and how new and emerging technologies are disrupting the marketing industry.
APAC lessons for communicators
How does creativity manifest itself in a region as diverse as APAC? That will be the topic of a discussion between Pat Baron, National CCO of McCann Worldgroup Australia and Heok Seong Ng, CCO of McCann Worldgroup Malaysia. They'll explore what makes a great creative and how cultural differences should be celebrated in today's globalised world.
Finally, Weber Shandwick's very own Lydia Lee will be presenting on the impact of China on communications worldwide, with a "crash course" on China's history and analysis of how it has grown to be the most advanced and profitable e-commerce and social market in the world.
Follow her on @kellyjlane for updates throughout the conference.
Kelly Lane is Director of Editorial Services at Weber Shandwick Australia.
For all of our Spikes stories and insights, see our special Spikes Asia content hub.
For live Spikes Asia coverage over the duration of the festival, follow us on Twitter.
For more information on the Spikes Asia Festival of Creativity, see here.
---